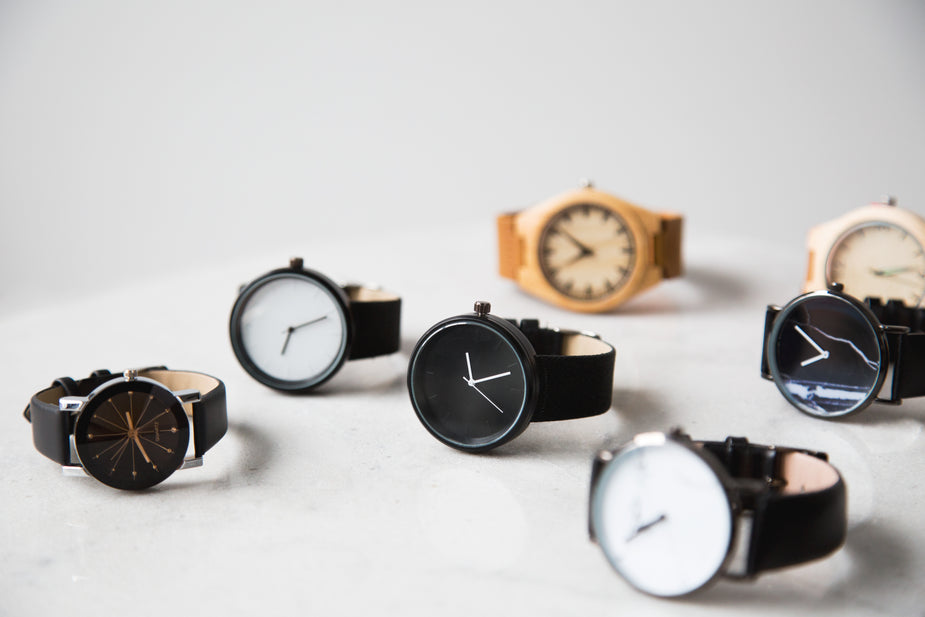 It's the greatest feeling in the fall, and the worst feeling in the spring: you either gain or lose an hour of sleep thanks todaylight saving time (we checked, no 'S' is correct)! Since around 1916, at least some parts of the United States have been using DST. Last month, the United States Senate voted to make it permanent; effectively this wouldend the need to change our clocks twice each year. For economic, leisure, and logical reasons, there are certainly strong opinions on this practice all around the world.
That said, as daylight and sunlight are interchangeable, and SunHeist is all about the sun, let's dive into the history of daylight saving time and what this proposed change could mean for you. Let's dive in!
History
1907: Englishman William Willett conceptualized the idea for DST, and began to petition Parliament for the change. Unfortunately he died in 1915 before seeing his idea come to fruition.
World War I: Year round DST was adopted in

many countries

starting with Germany, and expanding to Australia, Great Britain, and the United States. Also known as "War Time", the idea was that the extra hour of daylight would help reduce fuel being burned to light factories powering wartime manufacturing.
World War II: In place during the war, DST was ended nationally in 1945, three weeks after the war ended.
1945-1966:

'

Chaos of clocks

'

was a phrase coined by Time magazine in an article describing how many localities continued to have their own practice of changing from DST to Standard time. This created a lot of trouble in transportation and other sectors as well.
1966: The Uniform Time Act made it a US policy to follow DST 6 months of the year, and standard time the other 6 months; it

superseded any state level times

that had been in place.
1986: Congress passed a second Uniform Time Act which effectively solidified the April start and October end of DST. This lasted unchanged until 2006. 
2005: The Energy Policy Act extended DST (beginning in 2007) to take place the 2nd Sunday in March, and End the 1st Sunday of November.
The state of DST Today
It's been over 100 years since the west started implementing it, but where is Daylight Saving Time currently positioned in 2022? Well, it is important to note a couple of things. First, 2 US States and 5 major territories do not practice the time change including Arizona, Hawaii, Puerto Rico, Guam, American Samoa, The Northern Mariana Islands, and US Virgin Islands Second, many of the contentious points that have surrounded Daylight Saving Time since its inception, are still argued about today, which makes the Senate's vote all the more interesting!
Despite popular misconception that the practice was designed to benefit farmers, that group has generally been against the practice as their practices rely on theactual daylight hours, not what the clock says. On the other end of the spectrum, retailers, sporting venues, and other groups have seen marked benefits from having an extra hour of daylight for shopping, to schedule games, etc. If this bill does get passed by Congress and signed into law by the President, there will certainly be a large part of the population who is unhappy. 
What would it ACTUALLY be like?
If passed, permanent DST would certainly feel very different based on where you live. For the states and territories mentioned above, the current bill would not require a change. 
For the rest of the country, during the 6 fall/ winter months when we currently observe Standard Time, this is the jist of it: it will bemuch darker for your morning activities like getting the kids on the bus, commuting to work, etc. In warmer places in the south of the country, while the light will be an adjustment, there shouldn't be too much of a difference temperature wise. In the north however, temperatures can be bitter cold before sunrise–so there are valid concerns both for the safety of motorists, and also children waiting outside. In the afternoons, the extra hour of sunshine means most people will not have to commute home in the dark, and after school/ work activities will benefit from more daylight. 
In our search for a big picture view on all of this, we found this incredible map fromThe Washinton Post to put everything into perspective.
With this view, we can clearly see how most eastern parts of a particular time zone will still have sunrise between 8:00am - 8:30am in the winter. It is the north western states (and counties) of these time zones that will not see sunrise until after 9am, or even 9:30am in the case of NW North Dakota or Montana. While the bill and the principle behind this is to benefit "everyone", certainly we can see why these places may feel like they are getting the short end of the stick.
Final Thoughts 
While we here at SunHeist don't have an official position on DST, we do appreciate how interesting this proposed bill is as it would affect so many people in different ways. For those who like to exercise in the morning, the idea of not being able to complete a sunrise run or bike ride before work will probably be a bit of a let down. But, for the after work athletes out there, it would mean that you have a brighter and perhaps warmer window to be outside after your 9-to-5. If nothing else, we are excited by thesimplicity of this proposal. In a world where everything is customizable from the color of your hair to the milk in your latte, only having to worry about one time, year round, sounds kind of nice…
What do you think? Hop over to our post on Instagram and comment!