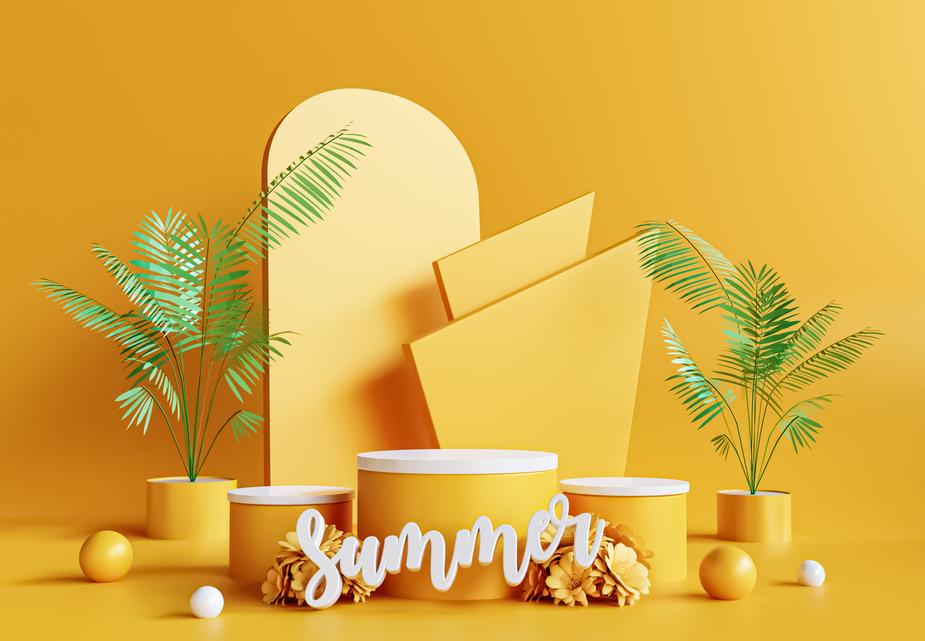 For many people, every season has its own gear. From waterproof boots in winter, to lightweight jackets in spring, you certainly don't want to grab stuff from the wrong bin when heading out for the day. Being unprepared can make you uncomfortable, or even pose a risk to you and your adventure buddies. So, what do you need to conquer summer? We've put together a list of 5 things you should absolutely think about before getting out there.
Skin Protection
We aren't trying to nag like your parents here, but sunscreen WORKS--and should definitely be part of your summer gear bag!The American Academy of Dermatology explains that everyone should wear sunscreen to protect their skin from cancer-causing UVA and UVB rays. The type you select will depend heavily on your outdoor activities, but here are a couple of quick things to keep in mind:
-a minimum SPF 30 is recommended, and should block about 97% of cancer causing rays.
-there are two types of sunscreens: chemical and physical Chemical sunscreens absorb the sun's rays, and are a bit easier to put on. Physical sunscreens block the sun's rays by creating a barrier (think zinc oxide).
-Higher SPF numbers DO offer more protection, but do NOT allow you to stay out longer without reapplying. 
-the AAD cautions that waterproof sunscreens are actually just water "resistant".If you are participating in water activities, follow instructions on the bottle carefully and reapply as directed.
Comfortable footwear
Summer is a great time of years for those wanting their toes to breathe! But, that doesn't mean sandals are the ideal footwear for every weekend. While the flip flop is easy to put on, allows maximum air circulation, and takes up the least amount of space in a suitcase, walking long distances may present challenges and open up your feet and ankles to potential injury. If you are doing anything more active than shuffling from the car to the beach, we would recommend one of the following styles:
-A sport sandalwith a strap that goes behind the ankle is best for open toes while still allowing lots of breathability. These should work well for short and medium distance walks on flat terrain, easy bike rides, and can be worn with casual clothes.
-A summer hiking shoewill offer a lot more support for longer walks and variable terrain due to thicker rubber soles. While your entire foot will be covered, these differ greatly from standard hiking boots as they tend to have lightweight breathable mesh opposed to treated leather or heavy canvas. 
So obviously this is our wheelhouse, and the MOST important thing in a summer go bag at SunHeist HQ. However, in addition to looking cool, great sunglasses play a big part in keeping you safe in the summertime. Just like sunscreen, not all sunglasses are created equal when it comes to protection from the sun's harmful rays. Fortunately,all SunHeists offer best-in-industry 100% UV400 protection from both UVA and UVB rays! Here are a couple of other pointers when selecting sunglasses for summer:
-If you are around a lot of chlorine or salt water, thermoplastic frames will be a better bet than metal frames.
 -Polarized lenses offer extra glare reduction for days where you will be around the water. With 6 of our 8 styles having polarized lens options, you can still select a style that suits you!
-If you are cycling, playing beach volleyball, or participating in other activities that may expose your eyes to dirt or debris, choose frames with a bit more curvature/ wrap around coverage like our Birch or Aspen.
Pet Gear
If you are taking out your furry friends this summer, there are definitely some things you should grab before heading outside. From different leash types to specialty water bowls, here are a few of our must haves:
-Natural bug spray is a great way to protect your dogs from fleas and ticks on the trail. Often using cedar and other safe botanicals, spray around their paws, legs, and thick tail fur to add extra protection from insects. 
-Water bottles with built-in bowls for your dog mean you'll have one less thing to carry on a hike or exploring the city. We prefer bottles thatfill automatically when you squeeze them, and then go back in once you let go so extra water isn't wasted!
-The right type of leash makes a big difference to you and your dog. If you are out on a trail, you may want to consider an extendable leash, or leash with bungee-like flex to give your pooch a bit more freedom. In a city, a lightweight leash that is no longer than 6ft ensures your dog will be close by in case of other animals, traffic, etc. We also recommend a leash with a clip handle so you can easily clip it to a table or chair at an outdoor restaurant.
Electronics
While we 100% advocate for unplugging and reconnecting with nature, there are definitely occasions when electronics come in really handy. Consider the following for your summer bag:
-extra charger blocks can be super helpful if you plan to be using your phone for lots of photographs, videos, etc. They may also prove crucial in an emergency situation where you need the phone to be able to operate for several days without being plugged in. Try to find one that can fully charge your phone at least 2-3 times over.
-solar lightsare another cool invention that can make camping a breeze! Just hang them on your backpack, or put them on the dashboard of your car while you are out for the day, and you'll come back to basecamp with a fully charged light source that lasts all night long.
-An outdoor sport watch can be an awesome way to track your summer activities. While some products are certainly more like extensions of your phone, manufacturers like Garmin, Fitbit and Suunto have great GPS enabled options that will show you how long you've traveled on land or water, health info, and more.
As everyone enjoys summer adventures in their own way, these are just a few of our favorite ideas. Just be sure to think carefully about the types of activities you are doing before packing, and we are sure you will have everything covered. Do you have other ideas? Comment on our Instagram post linked to this blog article @sunheisteyewear. 
Stay safe and cool out there!